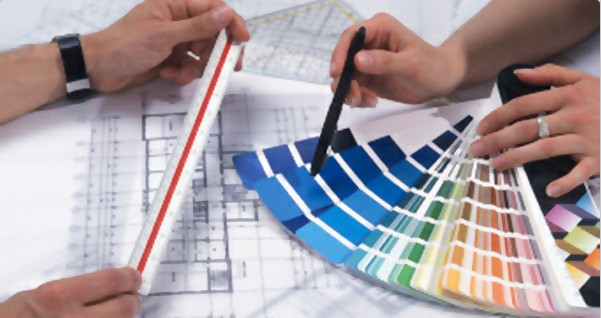 Do The Renovation Research!
Renovations start with prioritizing, and prioritizing means doing your research, starting with how to find the right professional renovator.
More than 3 out of 4 Canadian homeowners renovated their homes in 2014 or plan to renovate in 2015. Homeowners top priority is to enhance the design and function of their homes, and in doing so, the confusion and stress becomes overwhelming. The renovation process can present many questions and decisions that a homeowner can't answer. Time for RESEARCH!
Unfortunately, with homeowners watching reality renovation shows, they are left thinking a quality renovation can be complete in days and they think the renovation costs they see on television should be roughly what to expect for their renovation, but, T.V. shows do not include labour costs,  leaving false misrepresentation of professional renovations and costs.
So, are you wondering how to not be one of those "reno gone wrong"? The key is to research, use technology to find out information and use some old fashion reading to find out who is the right fit for your project.
4 key questions you have to ask yourself when you are starting your renovation process, whether it be a small room like your bathroom or an entire basement renovation:
What – Your house is your castle, when you walk through your front door you take a deep breath and feel a sense of relaxation. When you look around, your always thinking about what to change, so first step is to make a definite decision on what you want to renovate.
Who – Biggest question of your renovation. We all have heard horror stories, and seen them. One way of finding a renovator is through your local home building association and through BBB. The internet is another source to view renovators portfolios, through social media and their professional website. Always, and that means, always, hire a professional with the following, WCB, Insurance, Warranty's, and that provide written contracts.
When – When hiring a professional, it is the norm that a good renovator is booked months in advance.  If you have a renovator that can start your project ASAP, think twice.  Renovations are a process, starting from design to material selection.  So never rush. Pick a time frame that is feasible to your schedule for working with your professional on color and material selection.
Why – Dated, Damage, Want, Needs….these are all reasons to renovate. Now, it is you that has to decide the reason to renovate.  Whether it is for energy efficiency, a home addition because the family is growing or just for a trendy new living space, you need to decide before starting your journey. Usually budget plays a role, it helps determine a "need" from a "want".
It doesn't have to be all doom and gloom. Nothing is more rewarding than watching your vision become reality, watching your space transform into a new, improved living space. It is just icing on the cake when you can do it with peace of mind that you have the top professional renovator working for you.
If would like to receive a quote for a renovation project, please contact the professionals at All-Craft Renovations.
https://www.allcraft.ca/wp-content/uploads/2017/04/Renovation-reviews-halifax.png
318
601
Justin Abernathy
https://www.allcraft.ca/wp-content/uploads/2017/04/AllCraft-Renovations-and-Deck-Building-Logo-2.png
Justin Abernathy
2016-04-24 18:44:45
2018-02-20 15:44:40
Do the Research Before you Renovate