A front porch is the face of your home, providing curb appeal and adds a place where family can gather and enjoy the outdoors.
Front porches use to be the place where you would gather with your family on the swing, sipping on a cool drink while the sunset.  Over time, people have lost the vision of what a front porch represents. But the trend is back and it is time to bring the living room out side, front and center.
In the past, people focused on their backyard, creating a private space away from the 'hustle and bustle' of the street. But Along the way, people lost their feeling of communal sense, shifting the focus back on front porches.
Front porches make a great addition to a home, adding that space where special moments are created, like that moment you meet the "boyfriend" for the first time, or that day when you need to just sit and swing. So many moments happen at the front door, those "firsts" that are never forgotten.
Like all home designs, there is an abundance of styles, from traditional to contemporary and every other style in-between. It is always a good idea to keep with the architectural feeling of your home when adding a front porch, complimenting your home's existing style and allowing the porch to blend into your home seamlessly.
Adding a front porch can separate your home from the other homes on your street when selling, just that little bit of extra outdoor living space can increase your homes value and turn heads of the buyers. If you are looking for a front porch design or addition, please contact the deck building experts.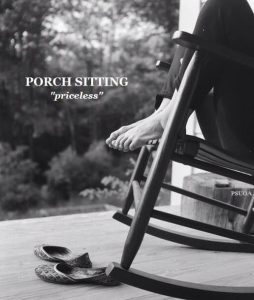 https://www.allcraft.ca/wp-content/uploads/2017/03/All-Craft-Front-Porch-Halifax.jpg
4000
6016
Laura
https://www.allcraft.ca/wp-content/uploads/2017/04/AllCraft-Renovations-and-Deck-Building-Logo-2.png
Laura
2017-03-22 18:33:42
2018-02-20 15:52:06
Halifax Front Porch Design | All-Craft Decks and Sunrooms