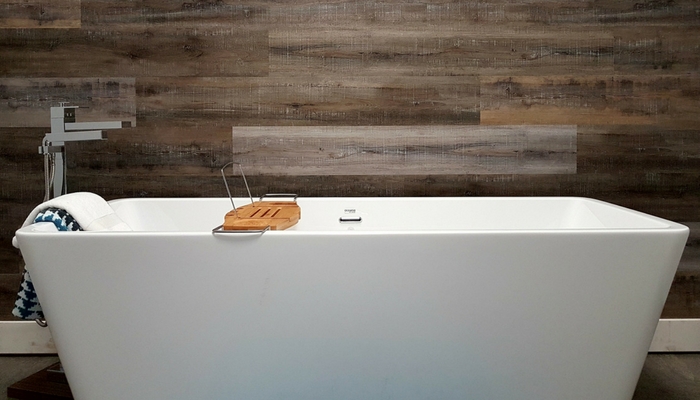 Fixture or Furniture, what are freestanding tubs? A freestanding tub has become center stage in bathroom renovations, one of the top bathroom trends in Canada. You can hear words like elegant, curvy and spa-like when describing a freestanding tub. The bathroom has become a place we value, the place where we take the time to relax and recharge. The freestanding tub has replaced the Jacuzzi tub and sunken tub and has become the star piece of furniture in the bathroom.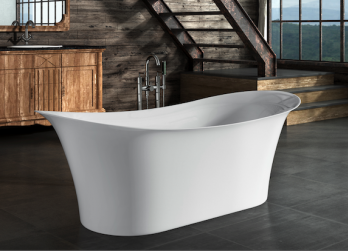 Freestanding tubs are more like a new piece of artwork in your bathroom and not just a bathroom fixture. They come in a variety of aesthetic styles, from modern to vintage, not just your basic square-tub look. Tubs also come in a wide range of materials and finishes, such as acrylic, fiberglass and cast iron. Feature accents like old-fashioned claw feet or modern shapes are used to add the finishing look to the tub. When choosing your tub, pick a material that you are capable of maintaining and cleaning.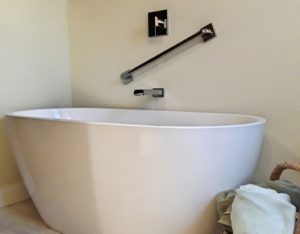 Freestanding tubs give you flexibility in placement because of their all-sided finish. They can be cornered or even placed in the center of the room, making them the focal point of the bathroom. They are not limited by the need to fit between walls, allowing you to be more creative with the look and shape of your bathroom design.
Some cons that need to be noted when thinking of buying a freestanding tub are:
Weight-Freestanding tubs can be very heavy often requiring a reinforced floor. One option is to buy fiberglass, but these tubs can be very expensive.
Storage-Because freestanding tubs have no ledge, there is no place to put your shampoo or soap. As well, there is not always the room to build custom shelving around a freestanding tub to hide your towels or store toiletries. An option to overcome storage stress, is to accessorize your space with a bathtub tray or little stylish rolling cart, there is a variety of stylish options. The key is to be relaxed in and out of the tub.
Showerless-It is possible to mount a shower to a freestanding tub, but it doesn't look aesthetically pleasing and requires a wrap around curtain. You can get tubs with a hand-held unit, allowing you to rinse off. Usually if you have space, you can add a stand-up shower to your design.  If you are looking for a unique look, you can have a customized shower designed to compliment your freestanding tub.
If you have the space for a freestanding tub and you love the look of it, you will find a way to overlook the few disadvantages to this new bathroom trend, it is time to spoil yourself with elegance!

For a complimentary consultation, contact the expert bathroom renovators at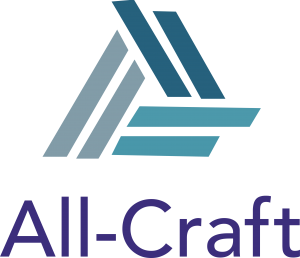 https://www.allcraft.ca/wp-content/uploads/2016/06/Free.standing.tub_.jpg
400
700
Justin Abernathy
https://www.allcraft.ca/wp-content/uploads/2017/04/AllCraft-Renovations-and-Deck-Building-Logo-2.png
Justin Abernathy
2016-06-20 18:47:57
2018-02-20 15:48:09
Freestanding Tubs Are The Trend | Halifax Bathroom Remodel