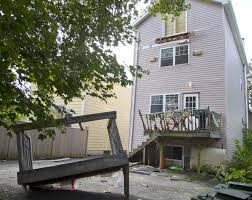 Decks Collapsing In Halifax Make Permits a MUST!
Who needs a permit you ask, we do if we are building a project for you. All-Craft does not take chances with your deck or your safety. With every job we build, we take pride in the design, the look and the safety. So #1 rule when hiring a Pro, always confirm about permits (click for a copy of the HRM guideline brochure for building a deck) and insurance, if they blow you off, tell you not to worry about them, that they are a waste of time, then you should run, and fast. Decks seem to be one of the top 10 do-it-yourself projects. However, when it comes to building a deck there are many things that only a professional deck contractor will know.  A professional is specialized in the work, and has worked on many styles of the structures and with many different materials. When dealing with a professional in HRM, they will also know the in's and out's of why you need a permit and who you deal with for your permits.
The reason HRM has a permit office, and requests plans is to make sure safety is first for the homeowner and that your project is 100% to guidelines. Major areas that fail inspections when building a deck project are: stairs, railings and the way your deck is fastened to your home, or the structure. beam and joint size and guard rail openings. Other considerations that play a roll in designing your deck to meet regulations are boundary line, easement of right-of-way, and where your deck can be built and what not to cover with your deck. This is why, when your professional registers your project, an inspector is assigned and inspects the building process. If your deck is found not to have been built with a permit, and inspections, HRM will fine you and take you to court.  As well, they will make you dismantle your project, losing your materials and your initial investment.
Halifax has now felt the wrath of decks that have not been built correctly or maintained. Halifax says 1 in 10 decks fails inspection. At least two builders have been hit with financial penalties under this new no-nonsense system.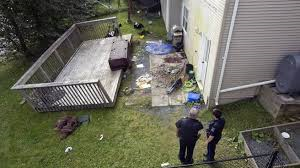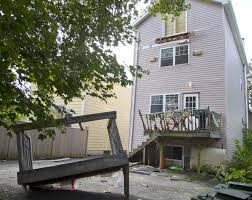 Are you concerned that your deck might not meet regulation or that it is in danger of possibly collapsing?
Give us a call to come for a complimentary assessment to see if you are safe on your outdoor living space, summer is for fun not falling!
https://www.allcraft.ca/wp-content/uploads/2015/01/untitled1.png
200
252
Laura
https://www.allcraft.ca/wp-content/uploads/2017/04/AllCraft-Renovations-and-Deck-Building-Logo-2.png
Laura
2015-01-12 13:49:32
2018-02-20 15:32:49
Deck Collapses | Permits Are No-Nonsense in Halifax