Children's Wish Foundation Project
Callum's Boathouse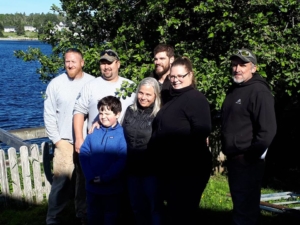 This summer, we were lucky enough to collaborate with Children's Wish Foundation of Canada, Nova Scotia Chapter, to build Callum, who has hemophilia, a new boathouse. Callum is a fantastic kid who was looking for a space to safely play with his friends while enjoying a beautiful view.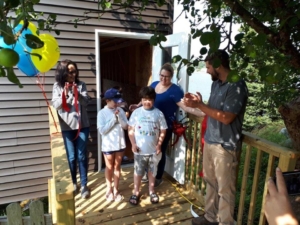 Callum was a big help during the project and quickly became an extended member of our team. We hope he enjoys his new boathouse just as much as we enjoyed building it for him! After the project was complete, we thought it would be great to throw Callum a "housewarming" party with presents, cake, and a ribbon cutting ceremony! After the ribbon cutting, we exchanged gifts.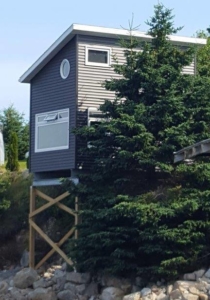 Callum gave us a beautiful model boat, and we gave him some new tools and toys for him to use in his new boathouse. Lastly, we took a final tour of the boathouse with Callum, who had already began decorating with his toys and furniture. This is definitely the coolest boathouse we have ever seen, and we are so grateful we got to be a part of this amazing project. We'd like to give a special thanks to Callum, his sister, Freya, his friends and family, the Children's Wish Foundation of Canada, Nova Scotia Chapter, and everyone else who was involved in making Callum's wish come true! Check out more images from the project in the gallery below!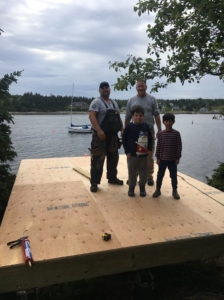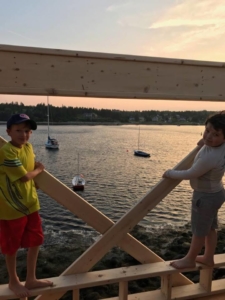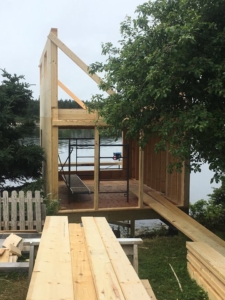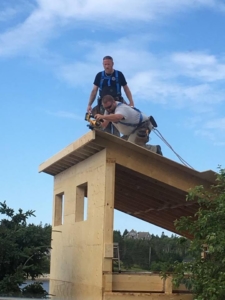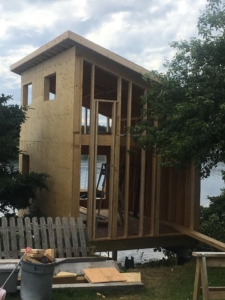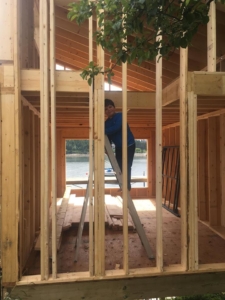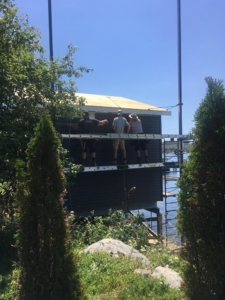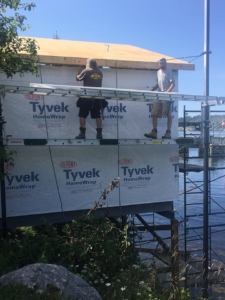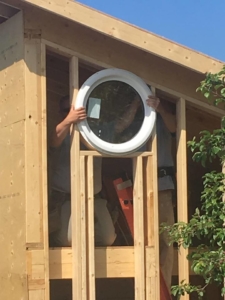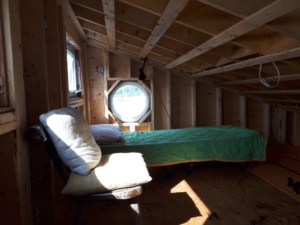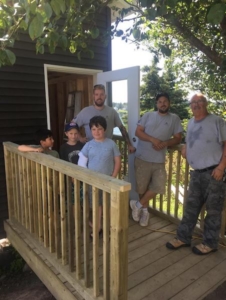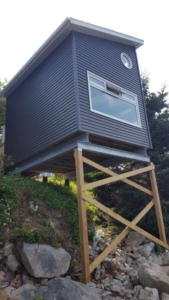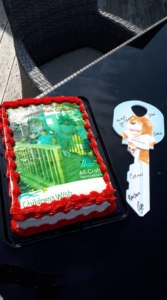 Habitat for Humanity
All-Craft Adopts-A-Day
Habitat for Humanity strives to build stronger families and communities, by providing an opportunity for low income families to own a home.
All-Craft was excited this year to Adopt-A-Day with Habitat for Humanity. On October 21st, All-Craft came together with the family and the crew of Habitat for Humanity to spend the day building a dream come true.  Siding and interior work was on the to-do list for All-Craft, and by the end of the day, we were overwhelmed to see what we had accomplished.
This was a great team building event, we spend every day working, but on this day our crew got to see their talents make a difference and bring a smile to a family's face as they got excited to see the progress of their soon to be home.
---
Together We Were a Community Not Just Competitors
 2017 CHBA-NS Annual Softball Tournament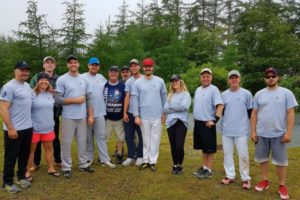 Supporting the community is always important, but it is just as important to support the industry and industry professionals.
This year we were excited to help plan and play in the first Annual CHBA-NS Softball Tournament. The All-Craft team stepped up to the plate and made it to the finals where we lost to the NSHBA-Misfits.
It was a great day with local renovators and builders who came together as a community, not as competitors, to help fundraise for the Home Builders Care Program.

---
Why All-Craft Relays With the Community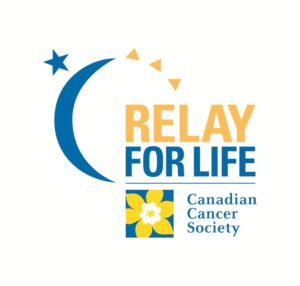 Everyone on the All-Craft-4-Life team had their own reasons for participating in the Relay for Life – Bedford, but one thing we all agreed on is that it is unacceptable that 210 Canadians die of cancer every single day.
The All-Craft team was made up of survivors, fighters, friends, and family supporting loved ones. We spent the day relaying with the community, celebrating life, and remembering the lives we have lost.
This event was amazing, even with the downpour everyone was smiling and celebrating. Together with other members of the community, we walked to help save lives and raise money to fund cancer research.
The All-Craft team would like to thank everyone for their support in helping us reach our fundraising goal. We are pleased to announce that we raised over $5,000 and look forward to surpassing that total in 2018!
Thank You from The All-Craft-4-Life Team 2017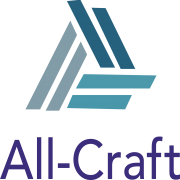 ---
With the Help From The Community, The Danna Van Campaign Was A Success!
Together with the support of the community and Presidents Choice, Danna has Received Her Wheelchair Accessible Van!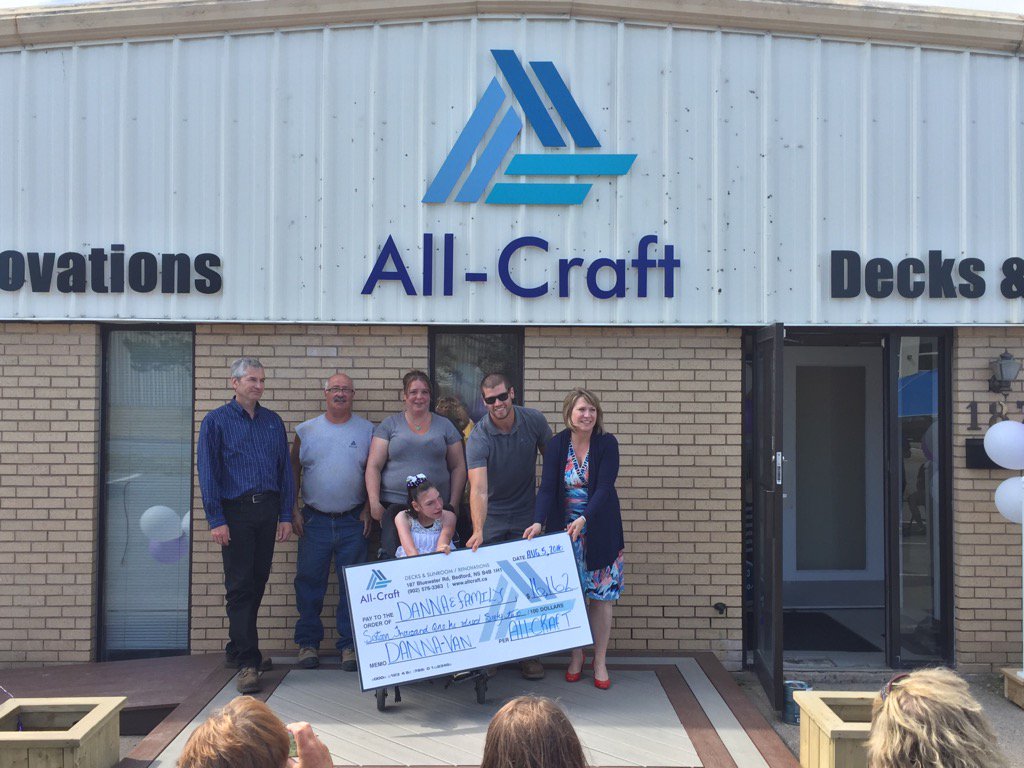 All-Craft is pleased to announce that on August 5th, we held an official cheque presentation for extended family member, Danna, who is the granddaughter of an All-Craft employee. A donation of $16,000 was made from All-Craft to Danna and her family, to help with the Danna Van Campaign.
All-Craft set a financial goal, and over the past two years has been working toward achieving that goal by donating a portion of its revenue from each project. With the help of the community and Presidents Choice, we are excited to announce that Danna received her van on December 24th, 2017.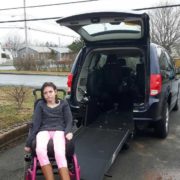 The All-Craft family extends its support to charities as a means to give back to the community and was honoured to be part of the vision to purchase a wheelchair accessible van for Danna, who has Bilateral Schizencephaly, one of the most severe forms of the rare brain malformation caused by an in-utero stroke. Danna is a ray of sunshine, full of laughter, and has a smile that lights up any room.
The All-Craft family had a great day full of laughs and long-lasting memories celebrating this amazing accomplishment.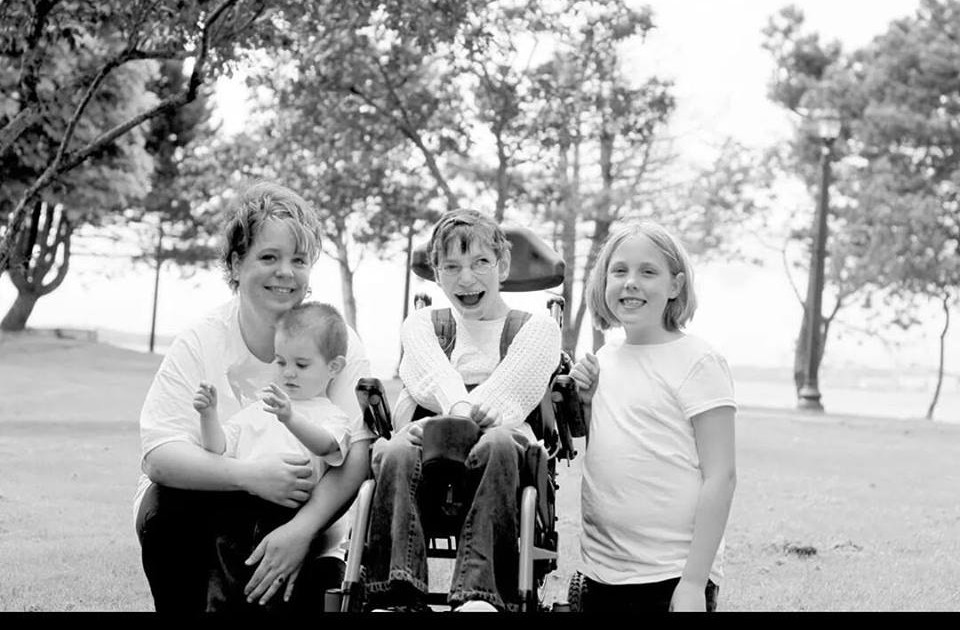 Danna is the granddaughter of our team member, Murray, and is a 16-year-old who suffers from a condition known as Bilateral Open Lip Schizencephaly. From the moment we met Danna, we instantly recognized how intelligent, strong, and inspiring this little teenager was. The love and support the entire family gives to each other is so evident it was almost physically palpable.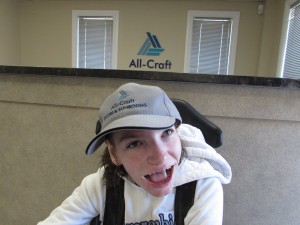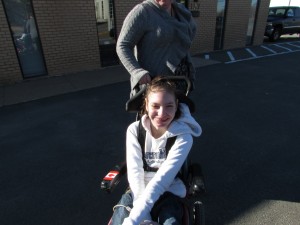 Danna was predicted with failure to thrive at 6 months old and medical professionals gave her 1 year to live. 16 years later, she is defying the odds, continuing to grow, and enjoying life. How Danna is continuing to grow and gain weight is a miracle in itself; however, the strain on the family physically is a challenge they need to overcome.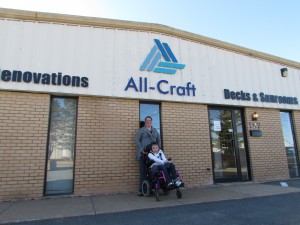 Every year, the All-Craft family extends their supports in means of giving back to the community. Brian, Project Consultant, has years of experience as head organizer for the Halifax Terry Fox Run. Justin, Project Manager, raises awareness and donations every year for the Heart and Stroke foundation BMO Hockey Heroes weekend.
As Danna's family is currently lifting her from her wheelchair to the car seat and lifting the wheelchair into the back of the car to transport her, we immediately recognized the strain on the family and wanted to help. A wheelchair accessible van is what we set our hearts on achieving for Danna and her family. The support of a wheelchair accessible van will ensure the ability to transport Danna safely in her wheelchair, and will protect the family from physically lifting her, which means Danna can stay at home in her circle of love and support, versus having to be relocated to a continued care facility that has access to lifting equipment.
'Project Danna Van' is about increasing awareness around brain malformations and supporting All-Craft's extended family in purchasing a wheelchair accessible van.