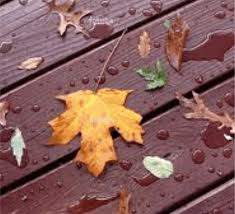 If you have come to the conclusion that it is too late to build your dream outdoor living space, we have the reasons why you should change your mind! People seem to think you can only build decks and outdoor living areas in the Spring and Summer, but Fall brings many reasons to build your deck!
Building a deck in the Fall leads to less of a negative impact on your landscape.
During the Spring or Summer season the weather can range from hot, sweltering days to stormy, rainy days with very little warning.  During the Fall and Winter season the weather is a lot more bearable and the cooler weather dries out the landscaping making it easy to build a deck on the yard without causing any significant damage to your landscaping so that when Spring rolls around your yard will bounce back greener and vibrant.
Get ahead of the crowd with your deck construction.
Beat the Spring rush by beginning your deck construction early so that by the time Spring arrives you will be enjoying your new deck with out having to worry about how to host Summer gatherings with no space outside. What a way to kick off the Spring, creating your dream atmosphere with accessories and colors.
Take advantage of the predictable weather.
Weather during the Fall season is a lot more predictable than weather during the Spring and Summer season. There are a lot less weather issues like thunderstorms that could cause a delay in construction which makes it easier for the construction crew to get the job done within a short amount of time. In the Spring and Summer months contractors are busy, and not able to be flexible with scheduling, but in the Fall, things slow down which allows contractors to be able to accommodate your scheduling needs.
These are just a few reasons why building in he Fall has benefits.  With frost coming, Fall is a great time to start your deck project if you need to dig.  Deck building doesn't stop cause the snowflakes are falling.  With Spring, the flowers bloom and the decks blossom after a cold winter!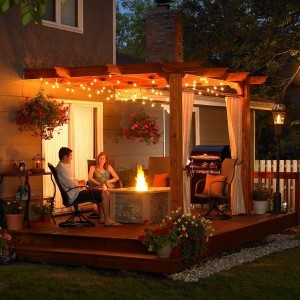 https://www.allcraft.ca/wp-content/uploads/2014/10/untitled.png
214
235
Laura
https://www.allcraft.ca/wp-content/uploads/2017/04/AllCraft-Renovations-and-Deck-Building-Logo-2.png
Laura
2014-10-06 13:27:18
2018-02-09 20:23:32
Why Build in the Fall? | Deck Building