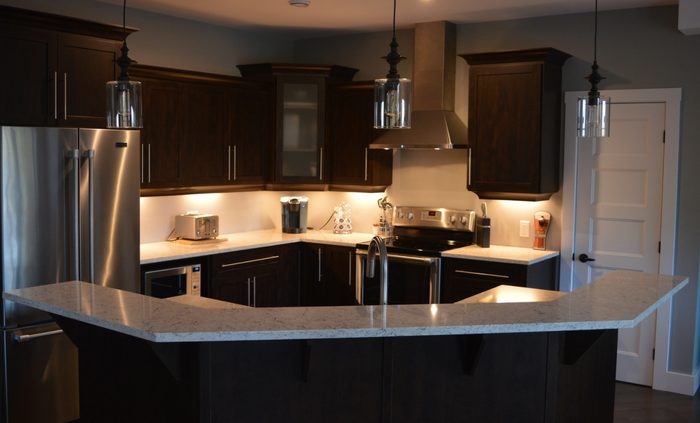 Kitchen Renovation Trends in Halifax
Why renovate your kitchen, the reasons are endless and so are the trends.
If you are planning on doing some remodeling this year, make sure your kitchen is on the top of the list. Kitchens have become the focal point of the house. The basement use to be the go to place for a party, but now everyone is congregating in the kitchen, having kitchen parties.
Top 5 Kitchen Trends
Stone is still Supreme– Stone is sleek and stylish and also low maintenance.  Coming in a variety of colors and finishes, stone provides your kitchen with a unique look from elegant to chic. 
Smart Kitchen-Technology plays a huge part in everyday life, including when you are in your kitchen. From sensor-equipped faucets to talking appliances, one trend to incorporate in your remodel is smart gadgets.
Color Crazy-Natural wood colors use to be the trend, but now the color palette has expanded.  Grey and white seem to be the most popular colors but you can find black cabinetry being used in large kitchens, you need to have space to pull of black.
Storage Can Be Stylish-A well designed functional kitchen uses all the space available in the room. Storage is always important in a home, but especially in the kitchen. Pull-outs for spices, roll-out trays, caddies and recycling centers are great storage options. If you have space, you can put a pantry in using a trendy decorative door (barn door) as the focal point. 
Islands with out a beach-The reasons for having an island in your kitchen are endless. Islands can be stationary or mobile providing you options for location and size. An island adds storage and additional cabinetry. It is a place where the kids can sit and chat about their day while you prep for dinner.
What To Look For in a Kitchen Renovator
Doing your legwork can go a long way when picking your professional contractor for your kitchen renovation. Finding the right contractor can feel overwhelming but here are a few tips when looking for the right renovator for your job:
Ask for testimonials
Look at credentials like safety, insurance, are they members of the local building association
Take time to interview your candiates
Visit their social media platforms and website.  A professional renovator is proud to show off their work.
CHBA-Nova Scotia is a great place to find a reputable renovator
Costs Associated with a Kitchen Renovation
On average, Canadians are spending between 25k to 50k on a kitchen remodel. This is where your budget determines your 'needs' and 'wants'.
Cabinetry, countertops, appliances and electrical are the big $$ factors with a kitchen renovation. But these materials are the most crucial aspect of your renovation when it comes to functionality and style. Working with a designer and a contractor will help you get the best quality material for the best price as they usually get contractors pricing.
Where Will the Money Go?
National Kitchen & Bath Association breaks the cost of remodeling a kitchen as follows:
Design Fees: 4%
Installation: 7%
Appliances and ventilation: 14%
Cabinetry and hardware: 29%
Countertops: 10%
Lighting: 5%
Flooring: 7%
Doors and windows: 4%
Walls and ceilings: 5%
Faucets and plumbing: 4%
Other: 1%
In today's family home, the kitchen is that place where you all meet to chat about the day and what the plans are, you hear the good news and bad news and you celebrate birthdays and anniversaries there.
Is your kitchen ready for some attention?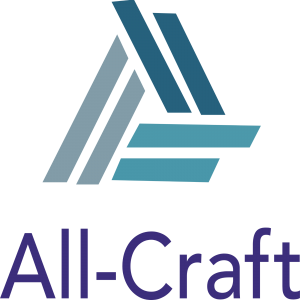 https://www.allcraft.ca/wp-content/uploads/2017/05/Kitchen-Remodel-Halifax-2017.jpg
500
700
Laura
https://www.allcraft.ca/wp-content/uploads/2017/04/AllCraft-Renovations-and-Deck-Building-Logo-2.png
Laura
2017-10-19 17:42:01
2017-10-20 14:32:02
Kitchen Renovation Trends In Halifax